Logo Design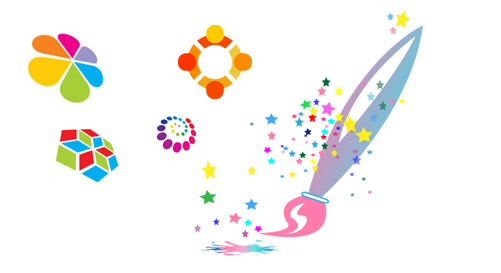 There is not a single market that does not look fancy and unique. Logo design is very important in online business. A good logo that represents the business is made in such a way that the users may never forget .By seeing the logo only users will come to know about the company. Logo distinguishes one company from the other competitor's .but some logos are far from what exactly a logo should look like so, keeping that in mind we have started Alibabahost to give what exact logo your company should have.
Quality assurance
We understand how important it is to have a good logo with results with a positive impact to the users. Here we have some of the best logo designers who will help you to make a unique logo.so, if you want a quality and a perfect logo for your company than this is the right place to land for.
Our logo designers make use of all the small elements and also the mixture of colors which is necessary to build a perfect logo which will help you to drag the maximum users online and also ensures you that they don't forget your company's logo. .Our main aim is to make logos that stand out in your niche; not blend in. In addition, we make sure that the logo we create for you matches with any color scheme that may already have established on your website.
Creative and uniqueness
As we mentioned, our graphic designs are unique which in itself means that they are designed to be friendly not only with your business idea but also your target audience. We make sure that your target audience falls in love with your design at first sight. We use color schemes and layouts that symbolize your business and we make sure that the designs are well-matched with the latest search engines to ensure you do not lose out on any traffic. Whether you are in need of a design for print based ads, brochures and flyers or static rich media online based ads; our designers will work hand in hand with you to create something that is relevant to your existing business or brand. We can also design the graphics of your logos, business cards, banners, newsletters or any other graphic rich requirement in your business.
Branding your business
If you want to stick with a logo for many years then Alibabahost is the right place. Branding can be very expensive and most of the companies do not go for a logo change frequently so, we try to make a logo for your company which will stay with you for a larger period. We make sure that the logo is unique enough and that can be used in different advertising venture like email or offline methods like t-shirts etc. Finally, we make sure that you as our client love the logo we design for you; after all, that is the reason we are in business.
Are you convinced? Click here to get in touch with us with your Logo Design requirements now.
Timeliness
Timeliness defines our company and we carry the completed projects within the time agreed upon. In addition, we offer have great prices and friendly packages to suit any type of budget. If you are thinking how to add some originality and life to your designs without spending much, do not think anymore. Contact us and you could be a few days away from having that splendid graphic design that will have your clients fixated on your print or web media.
How Do I Get Started?
It is as simple as it can be you just have tocontact on below Email id & Phone number . We will get in touch with you within 48 hours. We'll get in touch with you to know your view point and talk about how we can support you to get more online users and feedback you with a detailed proposal.