Web Design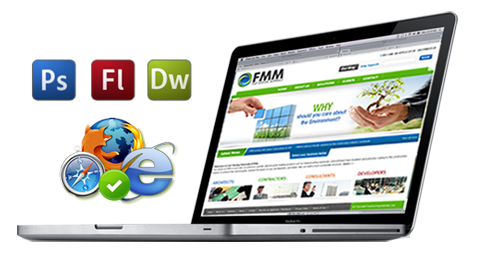 Web design is a complex process that involves more than just beginning your site on the internet. In this day and age of digital and machinery moving with the speed of light is important, web designing is not only about layout of a site with ideal colour ,font and other design elements. The contemporary designer has to be updated and has to face all the challenges with the new technologies with best experiences so that he can deliver the right quality product to the client.
A look at the web design industry will reveal to you that there is no shortage of web design quacks in the web design industry. Poorly designed sites are an everyday spectacle despite the numerous technological advancements available to design quality websites. It is on this background that Alibabahost sought to make a difference especially in delivering quality and professional websites that satisfy the client.
Easy usability and functionality
Sometimes web designers contemplate so much on the artistic demand of a site that they forget to guarantee its usability and functionality. This is not so with Alibabahost. We are devoted to scheming a site that is fair in terms of visual appeal and functionality. We are concern about the specific needs of your site to make sure we deliver a site that is appropriate to your business, the website we blueprint for you incorporate well with your business especially if you have already created a brand or are in the process of creating one.
Quality designing
Proper practice of design elements are of main concern in our designs. We make certain that the outline as well as the colors and fonts used on your site merge well with your position as part of making your design distinctive. We have learnt from the mistakes we examine in some online designs, what to use and what to avoid but our designers do not make the common mistakes made by designers. We also go to great lengths to provide you with a site that will be relevant even when your business expands to support loads of traffic.
Latest trends
At Alibabahost, we do not take trends as an optional object. Instead we use technology, latest design and tools to give your site a fresh and stylish look that will draw the user's attention. The design that we will build up for you will be search engine friendly and we will also offer you with how to optimize your site for search engines.
Policy of timeliness
Yes, we know time is money and we respect your time. We are also distinct about our time limits in our work. Nowadays, we find an experienced designer who takes forever time to complete the design of your sites. Here, we have a policy which ensures you that we finish our high quality design work on time that we have given it to you.
How Do I Get Started?
It is as simple as it can be you just have tocontact on below Email id & Phone number . We will get in touch with you within 48 hours. We'll get in touch with you to know your view point and talk about how we can support you to get more online users and feedback you with a detailed proposal.